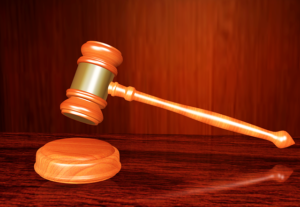 The Marketplace Fairness Act, if passed by House and signed by the President, would grant states the authority to force online and catalog retailers ("remote sellers"), no matter where they are located, to collect sales tax at the time of a transaction – in the same way that local retailers must. However, there is a caveat: states will only be granted this authority after they have simplified their sales tax laws.
If passed, the Marketplace Fairness Act, which aims to level the playing field between on-line retailers and brick-and-mortar businesses, could go into effect in the coming months. As it stands now, the bill would require remote sellers, including on-line businesses, with gross receipts over $1 million to collect sales tax in qualifying states — even in states where a business has no physical presence.
There is a high level of industry debate over the bill, with e-tailers on both sides of the issue. Will it be the cure-all, making sales tax collection fair and streamlined? Or will it place an undue burden on e-commerce companies and hurt business?
The Marketplace Fairness Act requires that states simplify their sales tax laws in order to ease those concerns and make multistate sales tax collection easy. Specifically, states seeking collection authority have two options for simplifying their sales tax laws.
Option 1: A state can join the twenty-four states that have already voluntarily adopted the simplification measures of the Streamlined Sales and Use Tax Agreement (SSUTA), which has been developed over the last eleven years by forty-four states and more than eighty-five businesses with the goal of making sales tax collection easy. Any state that complies with the SSUTA and has achieved Full Member status as a SSUTA implementing state has the collection authority on the first day of the calendar quarter that is at least 90 days after enactment.
Option 2: Alternatively, states can meet the five simplification mandates listed in the bill. States
chosing this option must agree to:
Notify retailers in advance of any rate changes within the state
Designate a single state organization to handle sales tax registrations, filings, and audits
Establish a uniform sales tax base for use throughout the state
Use destination sourcing to determine sales tax rates for out-of-state purchases (a purchase made by a consumer in California from a retailer in Ohio is taxed at the California rate, and the sales tax collected is remitted to the State of California for their use)
Provide free software for managing sales tax compliance, and hold retailers harmless for any errors that result from relying on state-provided systems and data
With states adhering to these provisions or the similar measures in SSUTA, retailers across the country will find collecting sales tax for multiple states much easier than it has ever been in the past.
The biggest concerns with interment tax is that brick and mortar stores in many states are battling with on- line retailers such as Amazon.com as the patchwork of laws and cases has made it more difficult for them to determine when and where to collect tax.