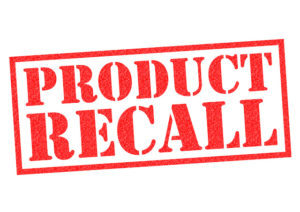 Spin Master Fined $1.3 Million for Harmful Aqua Dots Toy
Spin Master, a Canadian toy manufacturer, has agreed to pay $1.3 million to settle claims with the U.S. Consumer Product Safety Commission (CPSC) regarding the import and sale of Aqua Dots, which is a banned hazardous substance. Aqua Dots are popular colored arts and crafts beads that stick together when sprayed with water to form […]
CPSC Database Faces Its First Legal Challenge
The first lawsuit in connection with the new Consumer Product Safety Commission (CPSC) database has been filed. As we reported, the CPSC launched a website at www.saferproducts.gov to serve as a consumer products safety database. The site allows consumers to submit reports of harm or risks of harm from various products, including household products and […]
Cantaloupe Listeria Outbreak Takes the Lives of 29
A nationwide listeria outbreak in contaminated cantaloupe has gripped the country. Claiming 29 lives, the cantaloupe listeria outbreak is among the deadliest food poisoning outbreaks since 1924. Thousands of pounds of Jensen Farms and Carol's Cuts cantaloupes have been recalled due to concerns about listeria contamination. Specifically, the recalls include several hundred pounds of fresh-cut […]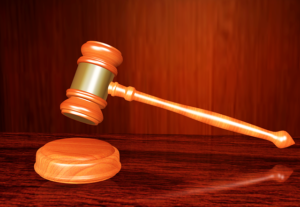 Do Damage Cap Laws Pass Constitutional Muster?
Nearly 30 states currently limit the amount of damages that can be received in a medical malpractice lawsuit, according to the American Medical Association. States with damage caps vary wildly in their limitations and the types of damages that are limited. For instance, California limits non-compensatory damages at $250,000, while Nebraska limits total damages at […]
Illinois Court Addresses Expert Testimony in Auto Defect Case
Is the plaintiff required to offer expert testimony in an Illinois automobile products liability design defect case? In a recent case from the United States Court of Appeals, Seventh Circuit, the plaintiffs asserted that expert testimony was not required to prove their claim that a 1993 Ford Explorer was defectively designed and overturned easily because […]
Ford's Recall of Trucks with Defective Fuel Tank
The National Highway Traffic Safety Administration (NHTSA) announced on July 29, 2011 that Ford is recalling 1.1 million pickup trucks due to defective fuel tanks. Reports have indicated that prolonged exposure to road deicing chemicals may cause severe corrosion of the fuel tank straps that secure the tank to the vehicle, allowing the fuel lines […]
Macy's Fined for Selling Dangerous Children's Clothing
Last month, Macy's agreed to pay a $750,000 fine imposed by the Consumer Product Safety Commission (CPSC) based on allegations that the retailer knowingly failed to immediately report to the CPSC, as required by federal law, that it had sold children's sweatshirts, sweaters and jackets with drawstrings at the neck between 2006 and 2010. Drawstrings […]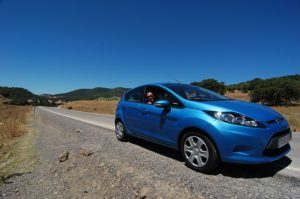 Stimpson v. Ford: Judge Orders New Trial Based on Ford's Misconduct at Trial
A circuit court judge in Florida recently set aside a jury verdict in favor of Ford Motor Co., finding that Ford's misconduct had amounted to a fundamental error that deprived plaintiffs of a fair trial and justified a new trial. The lawsuit alleged that plaintiffs' Aerostar van suddenly accelerated during gear engagement and traveled more […]
What Regulates Gluten-Free Labeling?
During the past decade gluten-free has become a $2.6 billion dollar industry. The problem is that many of the products that are labeled gluten-free vary greatly with the amount of gluten actually present. The 2004 Food Allergen Labeling and Consumer Protection Act mandated that the agency designate a federal standard for the term by 2008. […]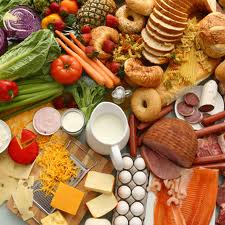 FDA's Special Report on Product Safety and Quality
The U.S. Food and Drug Administration (FDA) recently issued a special report on product safety and quality designed to meet the challenges imposed by the increasing number of FDA-regulated imports and a complex global supply chain. The special report, entitled Pathway to Product Safety and Quality, reports that between 10 and 15% of all food […]